Professional subscriptions have a shared administration feature.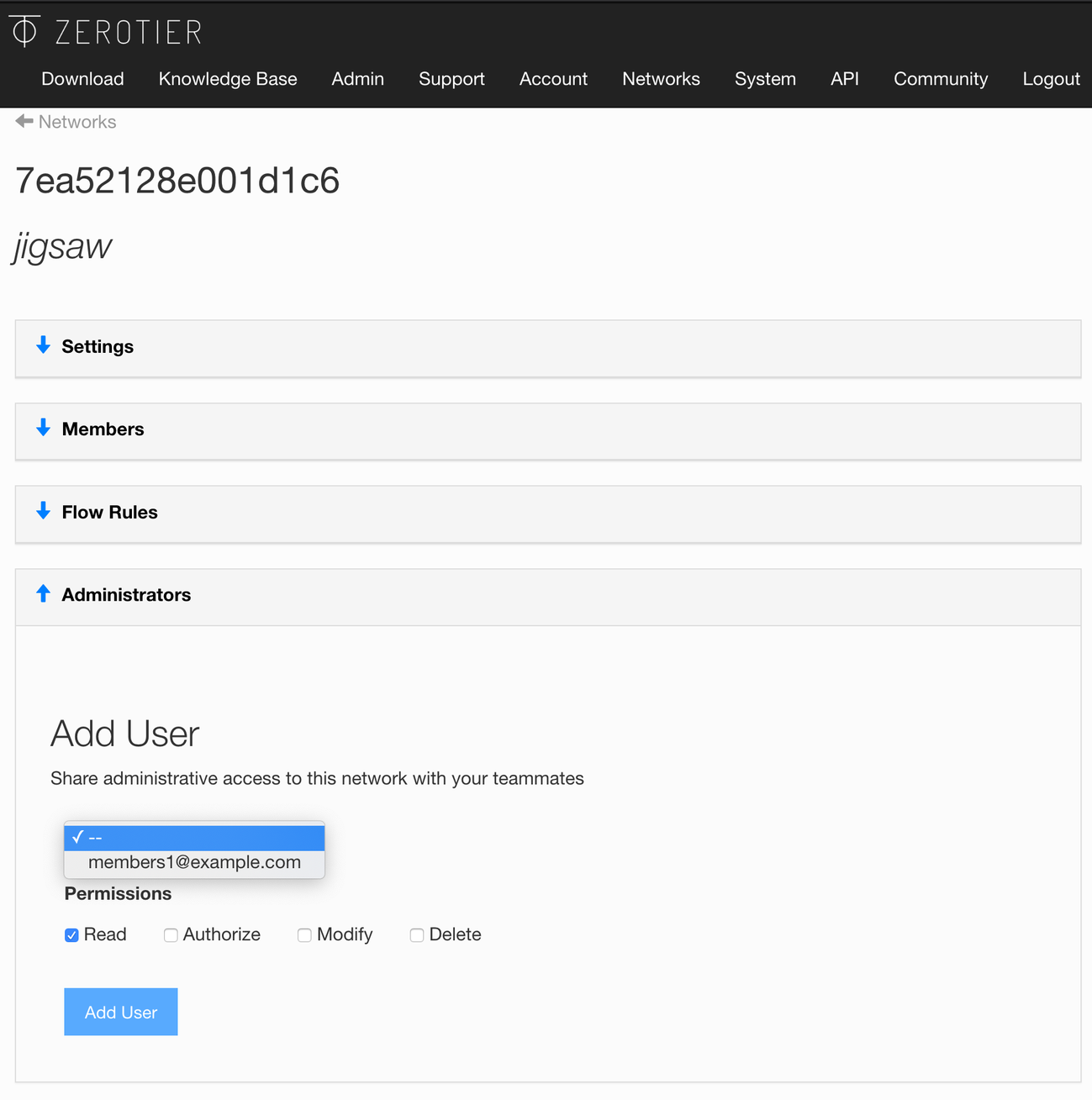 Toward the bottom of a Network's page. There is a section titled "Administrators"
A user must be a member of your Organization to become a Network Administrator.
Permissions​
You can allow another my.zerotier.com user permission to
Read. They can look at the network but not change anything
Authorize. Allow them to Authorize new members, but not make other changes.
Modify. Allow them to change any settings on this Network.
Delete. Allow them to delete the network.